Surfing News – August 12, 2012: Tim Bessell & The Andy Warhol Eclectic; SIMA; Shark Week; Catch Baldy
---
Surfing News – August 12, 2012: Tim Bessell- Master Shaper from La Jolla, California joins us in-studio.
SEGMENT 1 SPONSOR —
–
HONORING MARK RICHARDS IN THE ICONS OF FOAM SHAPING TRIBUTE PRESENTED BY US BLANKS
October 6 & 7, 2012
Del Mar Fairgrounds Exhibition Hall
Open to the Public
Food, Music, Fun
Exhibits, Shaping, Events, Art
$10; U12 FREE
Free sub to SURFER Magazine for each paid entrant
Surfboard Demo morning at 15th Street in Del Mar Sunday Oct 7
EVENTS AND EXHIBITS INCLUDE:
QNA SHAPING BAY
BEST OF SHOW
VINTAGE SWAP SHOWDOWN
CINEMA GROTTO SHORT FILMS FEST
SURFAID BOARD ART BENEFIT
ARTIZEN LIVE PERFORMANCE ART
ECO-SWIRL LAMINATING
GUN CLUB LOUNGE
MUSIC BY SURFERS FOR SURFERS
Autograph & Book Signings
Surf Report:
Emails, Tweets, Shout Outs:
"I disagree with the listener email last week from Jay (in Carlsbad), that basically called out the surfing and conditions at the US Open. They've had really bad days at PipeMasters, when they didn't even run the contest at Pipe! Sometimes Mother Ocean does not provide, but more often than not she does. Plus, the final day's action was red hot and very exciting." – Lisa H. Fan of HB Pier and the US Open from Torrance. California.
SEGMENT 2: Segment Sponsor Quiksilver Waterman Collection is presenting next years' Surfing Heritage Vintage Surf Auction presented by Quiksilver Waterman Collection which takes place May 11, 2013 in the brand new state-of-the-art building at the OC Fairgrounds called The HANGAR. Quiksilver Waterman Collection and their brand ambassadors on twitter Mark Healey @healeysurf , Shayne McIntyre @ShayneMcIntyre, Jamie Mitchell, Peter Mel @peter_mel, Mel Pu'u: Robby Naish

Lacanau Summer from loyal listener Renz in Europe
Tim Bessell – re-knowned local La Jolla shaper Bessell surfboards
THE BOARDROOM INTERNATIONAL SURFBOARD SHOW
–
HONORING MARK RICHARDS IN THE ICONS OF FOAM SHAPING TRIBUTE PRESENTED BY US BLANKS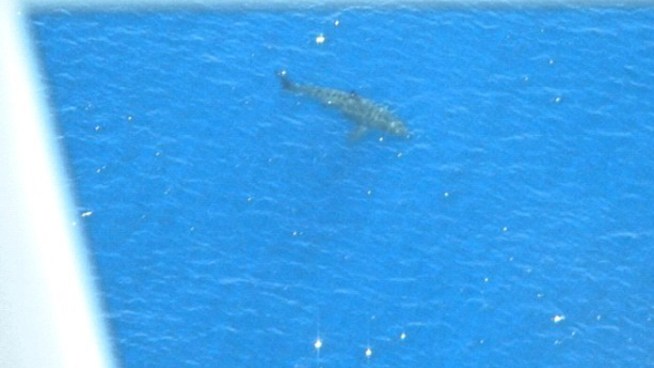 TOP 5 Stories:
#1 Catch Baldy – demo morning at 15th Street
#2 Shark Week – Great White shark spotted by helicopter off of Carlsbad beach; Reunion Island – French allow for shark culling after a smattering of shark attacks;
#3 SIMA Watermans Weekend honored Sean Collins, Jean Michel Cousteau, and Shane Dorian last night at gala fundraiser that raised money for 20 environmental causes.
#4 US Open last week exciting stuff! Julian Wilson – only ten new guys can make the tour next year…
#5 Surfline, official forecasters for the Billabong Pro Tahiti, are calling for a low rise in small/short-period SE swell from Sunday, 12th, into next Tuesday, as small WSW swell joins in for waist-shoulder high waves, some plus sets. Similar size SSW swell shows mid week while the WSW drops out. Better, longer-period SW swell and possible WSW swell from current Tasman Sea storm scheduled to move in Thursday, 16th, and peak Friday with chest-head high surf and inconsistent overhead sets. Those waves fade over the following weekend. More onshore flow is expected for the south facing breaks into the start of next week, then SE tending ESE winds on tap for the second half of the week.
AIR TAHITI NUI VONZIPPER TRIALISTS (The winner plus highest placed Tahitian earn Billabong Pro, main event wildcards. If the winner is Tahitian, then 2nd place is awarded the wildcard)
INTERNATIONAL INVITEES – updated list
Jamie O'Brien (Sunset Beach, Oahu, HAW)
Anthony Walsh (Lennox Head, NSW, AUS)
Bruce Irons (Kauai, HAW)
Kamalei Alexander (Kauai, HAW)
Bruno Santos (BRA)
Aritz Aranburu (Zarautz, EUK)
Kalani Chapman (Oahu, HAW)
Manoa Drollet (Papara, Tahiti, PFY)
Ricardo Dos Santos (BRA)
Dean Bowen (Gerroa, NSW, AUS)
Wade Goodall (Sunshine Coast, Qld, AUS)
Ben Sanchez (Hossegor, FRA)
Matt Bromley (Capetown, ZAF)
Alvaro Malpatida (Lima, PER)
Shinpae Horiguchi (Wakayama, JPN)
Dylan Longbottom (Sth Coast, NSW, AUS)
PLUS 16 TAHITIAN LOCALS – (as determined by the local 'trials for the trials' event).
The Air Tahiti Nui Vonzipper Trials is made possible with the support of the Government of French Polynesia, Sports Minister, Institut of Sports, Sports Department, Tahiti Tourism, Air Tahiti Nui, Coca Cola, OPT, Mana, Hyundai, Hertz, Polynesie 1ère, La Depeche, NRJ, City Hall of Taiarapu ouest and the City Hall of Teahupo'o,